Overview

Some people have more bones in their feet than others. Actually, it?s not all that uncommon to have extra bones in the feet. These extra bones area called accessory bones. The navicular bone, one of the small bones located at the instep or arch of the middle of the foot, is an example of an extra bone people are born with. It?s called the accessory navicular bone. During the maturation process, the navicular and the accessory navicular never fuse into one solid bone, but remain connected by fibrous tissue or cartilage. It is estimated that 4-14% of the population are born with an accessory navicular bone.

Causes

Most of the time, this condition is asymptomatic and people may live their whole lives unaware that they even have this extra bone. The main reason the accessory navicular bone becomes problematic is when pain occurs. There is no need for intervention if there is no pain. The accessory navicular bone is easily felt in the medial arch because it forms a bony prominence there. Pain may occur if the accessory bone is overly large causing this bump on the instep to rub against footwear.

Symptoms

Adolescence is a common time for the symptoms to first appear. This is a time when bones are maturing and cartilage is developing into bone. Sometimes, however, the symptoms do not occur until adulthood. The signs and symptoms of accessory navicular syndrome include A visible bony prominence on the midfoot (the inner side of the foot, just above the arch) Redness and swelling of the bony prominence. Vague pain or throbbing in the midfoot and arch, usually occurring during or after periods of activity.

Diagnosis

Accessory navicular syndrome is diagnosed by asking about symptoms and examining the foot for skin irritation and swelling. Doctors may assess the area for discomfort by pressing on the bony prominence. Foot structure, muscle strength, joint motion and walking patterns may also be evaluated.

Non Surgical Treatment

Most doctors will try to find a non-surgical approach to the issue due to costs and complications involved in a surgery. Some non-surgical procedures are: Immobilization which consists of placing the foot in a cast or walking boot to allow rest and decrease inflammation, placing a towel-covered-icepack on the area to reduce inflammation, anti-inflammatory or steroid drugs/injections may be prescribed to reduce swelling and pain, physical therapy may be used to help strengthen muscles and prevent a reoccurrence of symptoms, Orthotic Devices placed in the shoe to help support the arch and prevent a reoccurrence of symptoms.

Surgical Treatment

Fusion of the accessory navicular to the navicular with screws is required when there is a large accessory navicular bone and removal of this bone would reduce the articular surface of the Navicular to the talus (coxa pedis). Fusion will relieve pain without disrupting the tibialis posterior tendon insertion nor narrowing talar head support. In most instances, a patient's recovery will be as follows. 0-6 weeks: Immobilization (in case or cast boot) non-weight-bearing or touch weight-bearing. 6-10 weeks: Increasing activity in a cast boot. Physical therapy to work on strength and balance. Full recovery after 9 weeks-2 months. In some patients (where the posterior tibial tendon is still intact and functioning) the treating surgeon may allow weight-bearing as tolerated in a cast boot immediately after surgery.
Powered by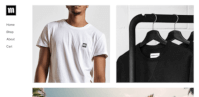 Create your own unique website with customizable templates.